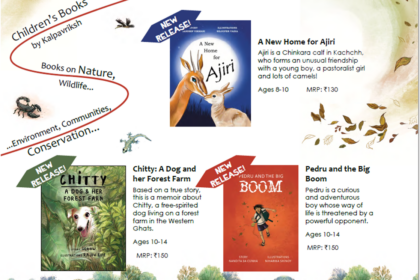 We are excited to let you know that Kalpavriksh's children's books will be at the Guwahati Book Fair taking place from 29th December to 9th January.
These include illustrated story books and non-fictional educational material on the theme of environment, nature and wildlife.
These will be available at:
Anwesha Publications
Stall No. 88/89
Guwahati Book Fair,
AEI Field, Chandmari, Guwahati 3.
In case you would like to pick up copies for children amongst your friends and family, do visit. They also make excellent gifts in the festive season! Please see attached brochure of the 17 titles which will be available at the Guwahati Book Fair in limited numbers.