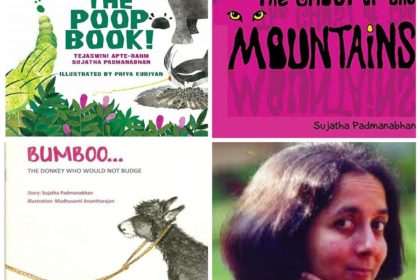 Meet author Sujatha Padmanabhan.
A special fun session on her new book – THE POOP STORY followed by a fun activity. She will also speak about her experience living in Leh Ladakh and her stories from there.
Saturday 16th Feb 2019
Age 7-13 Time – 4-5:30 pm Fees – Rs 400/-
PYJAMA STORYTIME
Animal stories with a twist
Age 4-7 Time – 6-7 pm Fees – Rs 200/-
Books on sale too.
Whatsapp 9820229003 to reserve your seats