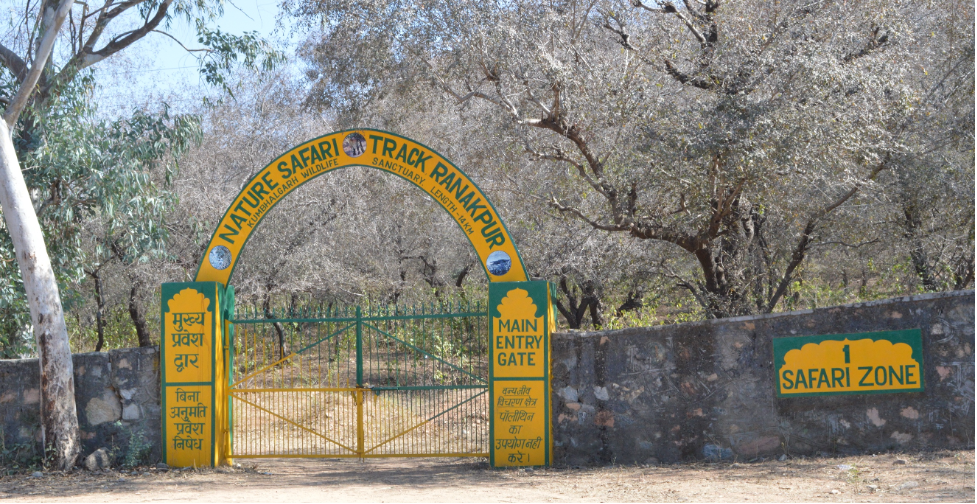 Kumbhalgarh WLS is a 610.528 sq. km area carved out of Udaipur, Rajsamand and Pali districts of Rajasthan, India. The Kumbhalgarh landscape is an ecotone between hilly Aravalli Range forests and the Thar Desert to its west. The Kumbhalgarh Wildlife Sanctuary is home to not only floral and faunal species but also to several tribal and non- tribal communities who have been living in the area for several generations and are dependent on these forests for their livelihood and sustenance.
Kalpavriksh's involvement in the Kumbhalgarh Wildlife Sanctuary began in early 2010, when field visits were conducted by Kalpavriksh members in few villages in the area to assess the implementation of the Scheduled Tribes and Other Traditional Forest Dwellers (Recognition of Forest Rights) Act, 2006 or the Forest Rights Act, facilitated by Lokhit Pashu Palak Sansthan a local organisation which was working to secure the rights of the Raika pastoralist community over the WLS. After the visit, Kalpavriksh helped chart out plans for the local organisations to create awareness around PA issues, laws and policies and the imminent threats to the landscape. Subsequently, Kalpavriksh provided required intellectual and technical support to the local organisation while they filed claims under the Forest Rights Act for some local villages. The interaction has been rekindled since 2018, when a team from Kalpavriksh documented life stories of 18 women from the Raika community from four villages in Pali district as a part of a project to document worldviews of different communities as well as understand transformations within the community that have arisen due to the community adapting a more settled way of life from a previously semi-nomadic existence. The team also informally visited several tribal hamlets within the Sanctuary in Pali district during the course of this field work to gauge the dependence of other communities on the PA and understand the interaction of these communities among themselves and with the forests of the region.
In 2019, the state government began pushing for the conversion of the area into a National Park and eventually a tiger reserve. It was during this time that local community members urged us to carry out a field investigation to understand and write about the procedural violations in expansion of the PA. Immediately after the Covid induced lockdown, the Ministry of Environment, Forests and Climate Change also issued a draft notification for creation of an ESZ around the Sanctuary. In 2020, the clamour for creating a tiger reserve in the landscape has heightened. Kalpavriksh continues to facilitate investigations and documentation into various alleged violations on processes involving settlement of rights and takeover of community land involving the forest department.
  'KUMBHALGARH: A FLAWED CONSERVATION STORY IN THE MAKING' REPORT
HISTORY OF THE INTERACTION OF NATIONAL AND STATE LAWS, POLICIES AND EVENTS IN THE KUMBHALGARH REGION