Obituary: Darryl D'Monte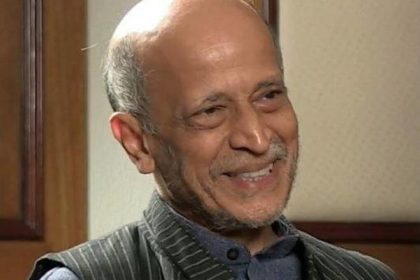 Kalpavriksh would like to express its deep sadness at Darryl D'Monte's departure from this world.
Just as the environmental movement in the west would name books like Silent Spring and Down to Earth as milestones that marked its initial path, I would name Temples or Tombs as one of the kilometrestones in India's own recent environmental history. But this is only a part of the chequered legacy left to us by Darryl D'Monte, journalist, environmentalist, researcher, activist, and humanitarian all rolled into one.
A somewhat fading memory does not help me recall my very first meeting with Darryl, but it was soon after an enthusiastic if somewhat naïve bunch of school and college students in Delhi began Kalpavriksh. I was one of them, and in our search for learning from and participating in the fledgling people's movements around nature and natural resources in the late 1970s and early 1980s, Darryl's name kept coming up.  I imagine we met in some conference or rally or the other. He was encouraging and generous with his time (as I've heard he was with junior journalists who worked with / under him in the newspapers he had positions in).  But also constructively critical, if he thought we were doing or saying things that could not be defended. We bumped into each other on numerous occasions after that, whether in relation to the Narmada Bachao Andolan, the environmental devastation of the Himalaya, the International Forum of Environmental Journalists that he helped found, or other causes and networks.
Always, his astute observations and his reporting have been vital in understanding the complexities of the development-environment relationship. Darryl was one of the early contributers to the debate on whether any form of development that entails ecological destruction, can be called development at all. Today this is a common discussion (though far from resolved!), but it was not at the time he was writing about it in the 1980s. Undoubtedly this was part of the influence on our own thinking, for instance when we wrote about the mega-dams on the Narmada back in 1985, titling our critique 'Narmada Valley Project: Development or Destruction?'.
Zoom forward to the 2010s. We met at the Chandigarh Book Festival in November 2015, where Darryl moderated a discussion with Aseem Shrivastava and I in relation to our book Churning the Earth: The Making of Global India. Again, he was incisive in his comments and questions, and gracious in accepting questions from the audience including encouraging some schoolkids there to participate. And then we met in January 2018, when he once again graciously accepted the invitation to release my and KJ Joy's edited Alternative Futures: India Unshackled, and also almost immediately after that wrote its first review. All this while suffering from cancer, an illness he did not let dampen his energy and enthusiasm for ecological and human rights issues till the end.
Such rare combinations of sharp intellect, adherence to basic ethics, and the generosity of spirit to reach out to others, are hard to find. We will miss Darryl …
Ashish Kothari
20 April 2019