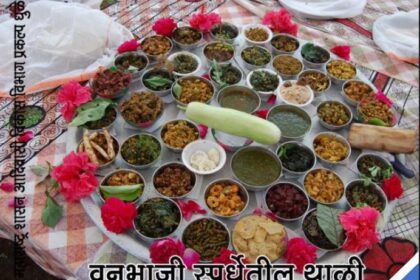 A festival celebrating the nutritious wild vegetavles of Bhimashankar to reconnect the link between community and biodiversity health. Join Van Bhojan to celebrate the spirit of the forest; reviving local biodiversity-based cultural activities and festivals and facilitating informal and formal village discussions on these subjects.
On 17 September 2023 at Bhorgiri, Bhimashankar.
For more details see the attached poster.