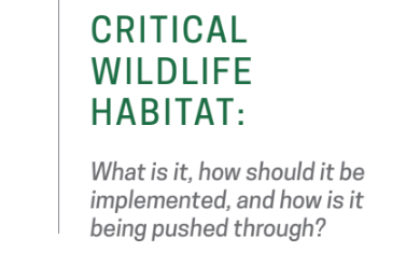 A policy brief on the Critical Wildlife Habitat provision to be implemented in Protected Areas in India under the Forest Rights Act. It seeks to describe the provisions and their legal interpretation and how the process of declaration is being violated in Maharashtra.It includes suggested steps to be followed for a meaningful implementation of the provisions
The brief has been produced by ATREE and Kalpavriksh.
To read the entire document, please click here.