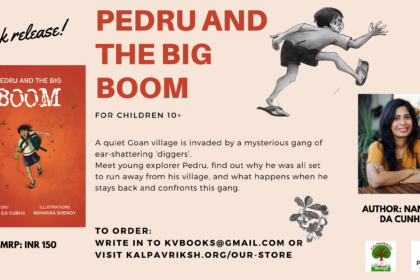 We are delighted to announce our new book for children!

Pedru and the Big Boom by Nandita da Cunha, award winning author of The Miracle on Sunderbaag Street, illustrated by Niharika Shenoy
A quiet Goan village is invaded by a mysterious gang of ear-shattering 'diggers'. Meet young explorer Pedru, find out why he was all set to run away from his village, and what happens when he stays back and confronts this gang.
This book is being released during the Bookaroo event!
To buy the book head on to Our Store