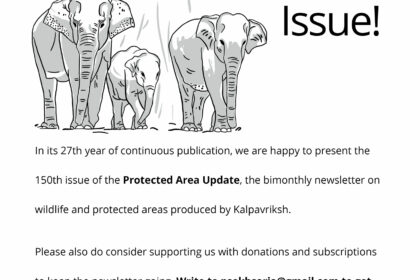 In its 27th year of continuous publication, we are happy to present the 150th issue of the Protected Area Update, the bimonthly newsletter on wildlife and protected areas produced by Kalpavriksh.
Support the PA Update via subscriptions and donations.
For details pls write to Pankaj Sekhsaria, Editor, PA Update
Email: [email protected]
To access the 150th issue please click here.