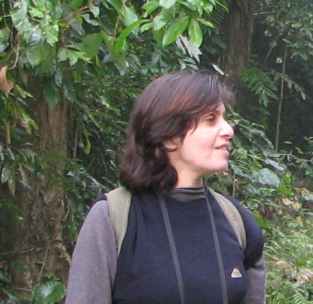 Sharmila Deo joined Kalpavriksh in 2004. For the first 3 years, she was the administration coordinator. Being interested in education issues, she supported the education work of Kalpavriksh right from the beginning.
She helped to coordinate the International Honors Program – Rethinking Globalisation (IHP-RG), a course conducted by Boston University for selected students who travel across several countries to study the impact of globalization. She also supported the conservation education work in Ladakh and also co-coordinated the collaboration with Chandamama.
In 2008, Sharmila initiated a conservation education programme for two ashram schools in Bhimashankar Wildlife Sanctuary.