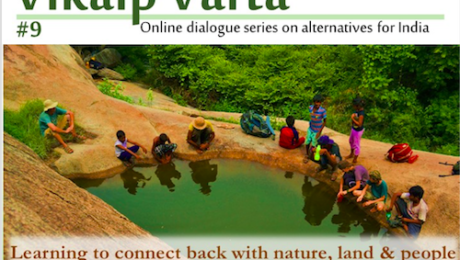 Learning to reconnect with nature & people
Marudam Farm-School, Tiruvannamalai, TN
How can we integrate local (farmer, artisan) knowledge systems and their practitioners in learning & education?
How can communities become more resilient by contextualising education to land, nature, culture and history?
Why is spending time in nature important?
Why does education need to engage the whole body through crafts, movement and music?
Join us for an interactive session withAkila, Arun, Arunachala, Harish, Madhavan, Pachaiappan, Paripoornam, Poornima, Uma
June 20, 2020
3:30 pm – 5:30 pm IST
Zoom ID # 84114117338
(pl. excuse mistakes on the poster; it should be Marudam, and 3.30 pm, not am!).